Home Health Care is health care provided in a client's home by healthcare professionals. It is the delivery of health services as directed by a doctor, with such delivery done in a safe, professional, and cost-effective manner in the comfort of the client's home.
These services in the home may become necessary due to acute illness, accidents, long-term health conditions, permanent disabilities, terminal illness or the impact of aging.
The Home Health Care personnel including doctors, nurses, therapists and other specialized professionals would provide clinical interventions such as wound care, assistance with medication, rehabilitation and therapy, IV therapy, et cetera, to the client directly in their home.
 The Benefits of Home Health Care Include: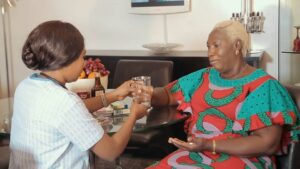 Home health care offers several benefits to individuals who require medical care or assistance but prefer to receive it in the comfort of their own homes. Some of the key benefits of home health care include:
Overall, home health care offers a range of benefits that prioritize personalized, convenient, and comfortable care, promoting better health outcomes and improved quality of life.
Get Started Today
We invite you to experience the new standard in home health care.
Contact Prompt Home Health today to learn more about our services, schedule a consultation, and discover the personalized care you deserve.Call: 07040009011, 09030910091, or 08035047650 to get started
Together, we are transforming home health care, one patient at a time.
.